About Us
EXPERIENCE VITALITY
Our Mission
We provide personalized health improvement solutions by combining traditional therapies with modern technologies to naturally revitalize the mind and the body
Our Vision
To be the leading Wellness Centre in West Africa that promotes detoxification as the primary approach to natural healing of the mind, body and soul
Our Motto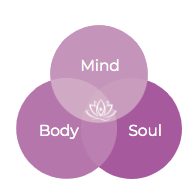 WE C.A.R.E
C: Cleanse the body
A: Activate the energy
R: Rejuvenate the mind
E: Energise the soul
Our Story
Lotus Detox & Wellness Centre is a first-class wellness centre in Ghana, established by Chief Executive Officer, Mrs May Kalmoni.
Having experienced the effectiveness of natural therapies in improving her overall health at various centers in Canada, Turkey and Lebanon, May came to understand the power of self-healing, and the strong relationship between holistic - emotional & physical - wellbeing. As an enthusiast for social wellbeing by nature, she decided to set up Lotus, the first detox centre in Ghana.
Lotus was built on core values that are fundamental to me. Our message is clear: promote detoxification as the first step to natural wellbeing, educate on the effectiveness of traditional, all-natural therapies, and practice quality C.A.R.E
Mrs May Kalmoni
What do we do?
We are a holistic wellness centre practicing the oldest healing medicine in the world: Ayurveda, which takes us back to nature, using herbs and plants to greatly improve the quality of our daily life. Our approach to holistic wellness begins with balancing the mind, body and soul. Lotus offers Ayurveda consultations and an array of Health Programs that combine traditional healing methods with ultramodern technologies for all-natural revitalisation.
Our Health Programs have been carefully curated to rid the body of toxins naturally, renewing the body back to its vibrant functions. Our approach is to address and treat the root cause of a problem, allowing you to live a healthy lifestyle - free of pain and stress.
Our Core Values
Holistic Health Education
Client Centered Approach
Confidentiality & Integrity
Quality CARE & Hygiene
Our Team
Ayurvedic Doctor
Herbal Medicine Practitioner
Registered Nurse
Massage Therapist
Cupping Specialist
Yoga Instructor
Swimming Instructor